In a highly anticipated announcement, the list of penalty takers for Serie A's 2023/2024 season has been revealed, setting the stage for a new chapter in Italy's football saga. As avid Fantasy football managers gear up for the upcoming season, it's time to dissect the intriguing landscape of penalty specialists across the league.
With stars and surprises in every corner, this comprehensive guide breaks down the key penalty takers for each team, their alternatives, and the dynamic shifts that might influence match outcomes.
Among the notable mentions, Napoli fans eagerly await the decision between Osimhen and Kvaratskhelia to take the coveted spot, while in Rome, Dybala and Pellegrini step into the spotlight. At Inter, the absence of Lukaku has Lautaro and Calhanoglu vying for penalty duties, adding an extra layer of suspense to their matches.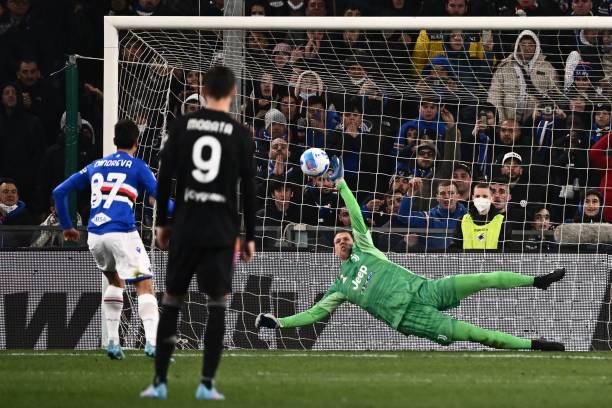 In the Juventus camp, Vlahovic takes center stage, supported by Milik and the ever-enigmatic Paul Pogba. Meanwhile, Lazio's hopes rest on Immobile's precision, with Zaccagni and Luis Alberto ready to step up when needed.
The penalty-taking scenario in Serie A isn't without its surprises. From the potential rise of Genoa's Retegui, a Tigre from Argentina, to AC Milan's Giroud, who boasts a flawless record since his arrival, each team brings its unique flair to the penalty spot.
Additionally, dark horses emerge in the form of lesser-known players, like Petagna from Monza and Ngonge from Verona, hinting at potential breakout moments.
As transfer market activities continue to unfold, the penalty hierarchy may see shifts and turns. Be it seasoned experts or rising stars, the stage is set for thrilling penalty shootouts and nail-biting moments that will undoubtedly shape the Serie A narrative.
So, as the anticipation builds and Fantasy football enthusiasts fine-tune their strategies, one thing is clear: the battle for penalty supremacy in Serie A promises to be a captivating saga, where every kick counts and legends are made.