The resounding chants of "Kim, Kim, Kim" that once echoed through Maradona Stadium have fallen silent. Napoli finds itself grappling with the absence of South Korean center-back Kim, and the search for a worthy replacement is in full swing. The latest name in the spotlight is Natan, the central defender from Red Bull Bragantino.
At just 22 years old, Natan has firmly captured Napoli's attention as they strive to fortify their defense. According to reports from 'Sky Sport,' negotiations are underway to secure his services, potentially filling the void left by Kim's departure. Napoli's pursuit of Natan comes after failed attempts to secure other candidates, including Ko Itakura and Kevin Danso.
Natan's physical attributes are noteworthy, standing at an impressive one meter and ninety centimeters. Hailing from Itapecerica da Serra in São Paulo, Natan combines aerial prowess with deft one-on-one skills and exceptional timing. His left-footed finesse adds an extra layer of versatility to his game.
Previously, Natan's talents caught the eye of Serie A giants Roma in 2022, though a transfer failed to materialize. Even Barcelona had shown interest, yet no deal came to fruition. Red Bull Bragantino, with its solid foundation, has been resilient against attempts to lure away its prized asset.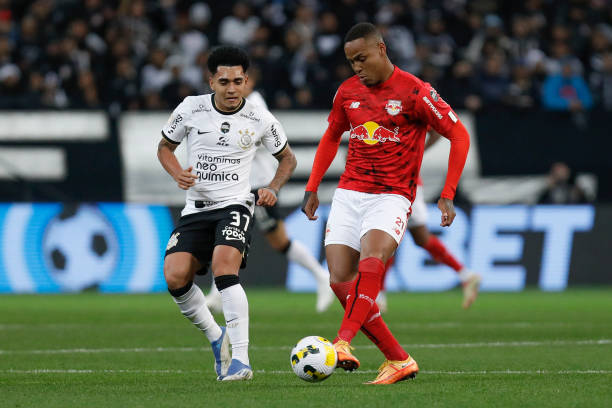 Beyond the football pitch, Natan's journey is one of resilience and determination. Initially deemed too tall for a left-back role, he overcame adversity by transitioning to a central defender position. His perseverance paid off as he secured a spot in Flamengo's youth team and contributed to their Brazilian title win in 2020.
Bragantino's market strategy mirrors Red Bull's approach, aiming to nurture young talent and maximize returns. Natan could be the latest success story in this endeavor, potentially financed by Napoli's investment.
As Napoli awaits a possible deal, the focus shifts to Natan's destiny, intertwined with Serie A aspirations. Will this Brazilian sensation be the answer Napoli seeks in their post-Kim era? Only time will unveil the outcome of these negotiations and the impact Natan could have on Napoli's defensive prowess.