In a football landscape teeming with young talents, Marcos Leonardo, a prolific striker hailing from Brazil, is poised to make waves as he embarks on a new chapter of his career with Lazio. Having honed his skills in the revered Santos youth academy, the 20-year-old marksman brings a track record that sets him apart.
Marcos Leonardo's journey is one characterized by determination and goal-scoring prowess. His early life in Itapetinga, Brazil, saw him rise through the ranks, catching the eye with his exceptional talent. Spotted by Santos in 2014, he quickly rose through the ranks, impressing coaches with his innate ability to find the back of the net.
Standing at 1.76 meters, Marcos Leonardo is not just another striker; he's a dynamic force on the field. His technical finesse is matched only by his speed and versatility along the offensive line. Notably, he amassed an impressive tally of over 100 goals during his time at Santos' youth academy, a testament to his innate goal-scoring instinct.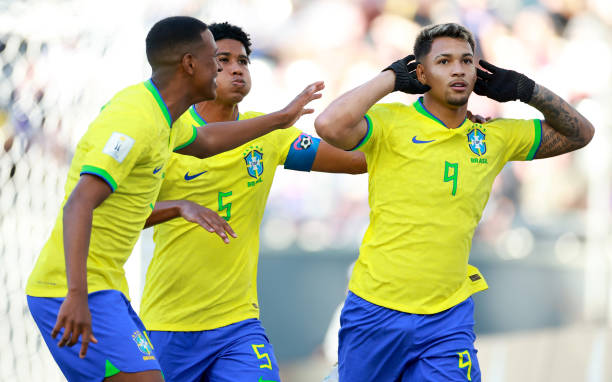 Lazio, renowned for nurturing talent, has recognized Marcos Leonardo's potential. The Italian club is poised to provide him with a platform to continue his development and make his mark in European football. With Lazio's backing, Marcos Leonardo aims to flourish and contribute to the team's success.
The young Brazilian's journey to prominence saw him make his mark on the international stage as well. His performances in the Under-20 World Cup drew attention and accolades, showcasing his capabilities beyond borders. Notably, his standout performance against Italy, where he netted a crucial brace, underscored his ability to perform on the grandest stages.
As Marcos Leonardo dons the Lazio jersey, the footballing world watches with anticipation. With his innate talent, dedication, and goal-scoring prowess, he has the potential to carve a name for himself in the annals of football history. As fans and pundits alike eagerly await his contributions on the field, one thing is certain: Marcos Leonardo's journey has only just begun.