In a significant move aimed at bolstering their defensive lineup, Tottenham Hotspur has successfully secured the services of Micky van de Ven from Wolfsburg. The left-footed center-back acquisition comes as a strategic response to new manager Ange Postecoglou's call for defensive reinforcements.
This six-year deal marks a substantial achievement for the club, as they managed to secure Van de Ven's commitment until 2029. The initial transfer fee for this promising Dutch talent amounts to 40 million euros (£34.5 million), with potential add-ons potentially raising the deal to around 50 million euros (£43.1 million).
Hailing from the Netherlands, Van de Ven's rise to prominence has been closely monitored by Tottenham throughout the summer transfer window. The 22-year-old's impressive performance record, including 36 appearances in the Bundesliga for Wolfsburg during the 2022-23 season, drew attention from other top European clubs, with Liverpool also expressing interest.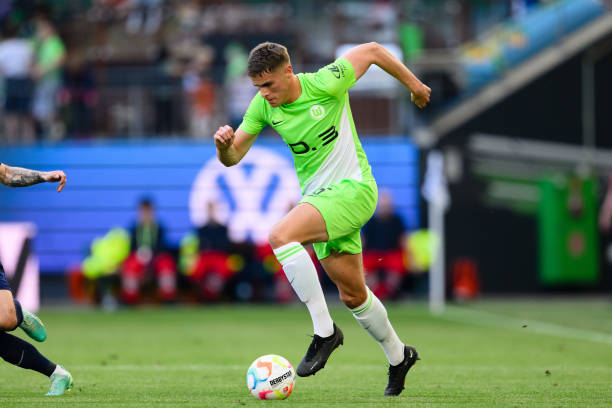 Tottenham's decisive move to secure Van de Ven's signature is a clear indication of their ambition and commitment to strengthening their squad. The defender's agility and pace make him an ideal fit for the high defensive line that Postecoglou plans to implement in the upcoming season.
As part of the formal announcement, Tottenham expressed their delight in welcoming Micky van de Ven to the club. The 22-year-old's journey from local beginnings in Wormer, Netherlands, to his current status as a sought-after center-back adds to the excitement surrounding this signing.
With international clearance and a work permit pending, Van de Ven's imminent integration into the squad has Tottenham fans eagerly anticipating his contributions. His number 37 shirt will soon grace the pitch, bringing a new level of defensive prowess to the team's efforts.
Tottenham's pursuit of Van de Ven underscores their commitment to achieving excellence in the upcoming season. As the new signing prepares to join the ranks, all eyes are on his potential impact and the positive changes he could bring to the club's defensive strategies.