In a surprising turn of events, Real Madrid is on the hunt for a new goalkeeper following Thibaut Courtois' devastating ACL injury, sidelining the Belgian talent for the entirety of the upcoming 2023-24 season. The injury has prompted Real Madrid to actively seek a replacement for Courtois, a challenge that has now taken center stage in their pre-season preparations.
Among the names circulating, David De Gea, former Manchester United, and Atletico Madrid goalkeeper, has emerged as a prominent contender. Reports indicate that negotiations are underway between De Gea and Real Madrid officials. However, a twist in the tale reveals that De Gea might not be the favored choice of Real Madrid's coaching staff. Instead, the spotlight falls on Sevilla's Yassine Bounou, affectionately known as Bono.
Bounou's potential availability stems from his uncertain future at Sevilla, as Marko Dmitrovic appears poised to assume the reins as the club's primary shot-stopper for the upcoming season. This potential shift has opened a window of opportunity for Real Madrid to engage in negotiations.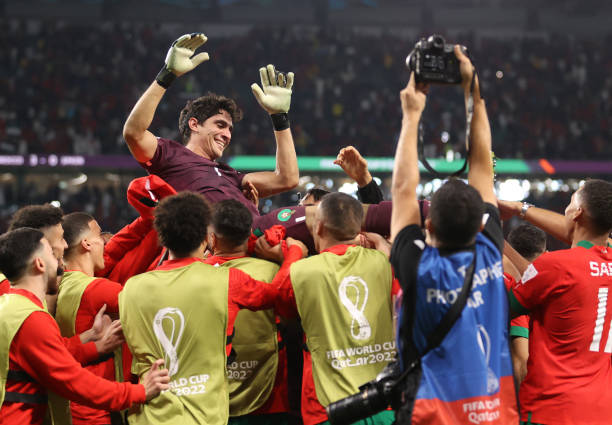 Reports suggest that Sevilla has slapped a €20 million price tag on Bounou, a fee that could potentially pose a challenge for Real Madrid. The club is seeking a temporary solution to bolster their squad for the upcoming season, fully expecting Courtois to reclaim his position once he makes a full recovery.
The decision regarding the new goalkeeper remains in the balance. Real Madrid's hierarchy is undoubtedly under pressure to select a worthy successor, someone who can step into Courtois' considerable shoes. While several names have been linked with the prestigious position, time will reveal the final choice to guard the net for Los Blancos. The task at hand is monumental – not only filling the void left by Courtois' absence but also living up to the high standards he set during his tenure.