Real Madrid is facing a challenging decision as they grapple with the sidelining of star goalkeeper Thibaut Courtois due to a severe ACL injury. The setback is expected to keep Courtois out of action for the entire 2023-24 season, forcing the club to urgently seek a replacement between the posts.
Courtois, a linchpin of Real Madrid's lineup since his arrival from Chelsea, leaves a sizable void that must be filled. Manager Carlo Ancelotti has ruled out relying on Andriy Lunin and is actively exploring potential candidates to step into Courtois' considerable shoes.
Among the leading contenders, David De Gea has emerged as an early favorite. The former Atletico Madrid stopper is currently unattached after failing to secure a new contract with Manchester United. While De Gea offers a cost-effective short-term solution, concerns linger over his recent performance decline.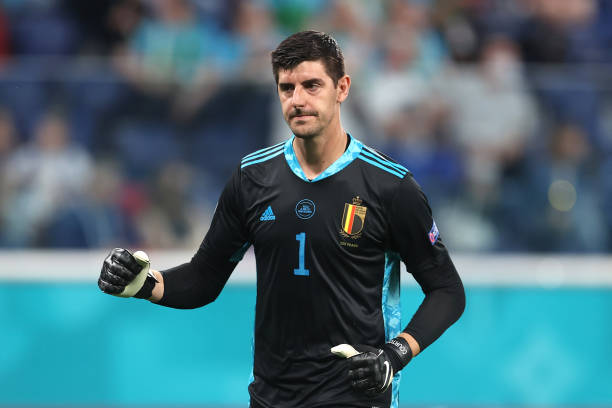 Carlo Ancelotti's preference, however, leans towards Yassine Bounou. The Moroccan international, who excelled both at the club and international level during the 2022-23 campaign, is set to depart Sevilla. Real Madrid would need to commit around €20 million for Bounou's services, but his proven abilities could justify the investment.
Former Athletic Club goalkeeper Kepa Arrizabalaga is another prospect, given his potential availability after Chelsea's acquisition of Robert Sanchez. Yet, doubts over Kepa's consistency raise questions about his suitability for the role.
Giorgi Mamardashvili's name has also surfaced, fueled by his solid performances for Valencia. At just 22 years old, Mamardashvili's promise suggests a bright future, although a move to Real Madrid could prove premature, given Courtois' anticipated return next season.
Dominik Livakovic, a standout for Dinamo Zagreb, completes the shortlist. While his talent is undeniable, his willingness to serve as a backup upon Courtois' recovery remains uncertain. If Livakovic is amenable, his acquisition could bolster Real Madrid's goalkeeping options at an affordable cost.
The coming weeks will be critical as Real Madrid weighs its alternatives and makes a pivotal decision that could significantly impact their upcoming season. The intricate balance between immediate necessity and long-term planning will ultimately guide the club's choice for Courtois' replacement.