Athletic Bilbao, a consistent contender in La Liga, is gearing up for a promising season as they seek to make a triumphant return to European competitions. The team's recent performance has been marked by stability, finishing within the eighth to eleventh position range over the last five campaigns. However, the Lions are eager to elevate their game and secure a spot in European tournaments for the first time since 2017/18.
Their journey to reclaim their European status was almost realized last season. A commendable effort pushed them to the brink of success, falling just one spot short of qualification. A crucial 1-1 draw against Real Madrid on the final day underscored their determination, while the subsequent overturning of Osasuna's match-fixing ban added further drama to their pursuit.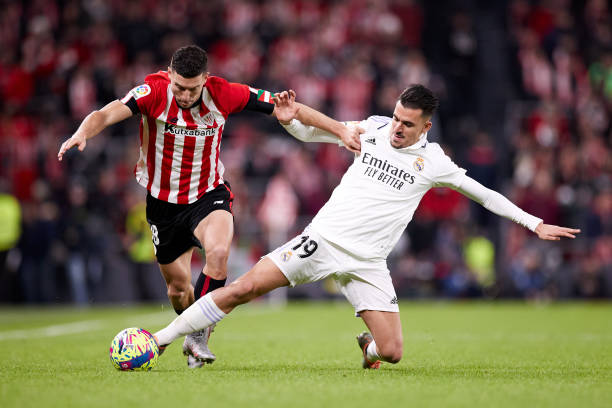 A challenge that Bilbao faces is their home game performance, particularly evident from their last season. Losing three out of the final four home league games with a narrow 1-0 margin was a setback. A strong start at their home ground, San Mamés, could be pivotal. However, history shows that their opening fixtures have been tough to crack, with a three-game goal drought in their last three La Liga openers.
Adding to the challenge is their upcoming face-off against historic rivals, Real Madrid. Athletic Bilbao's recent league history against Madrid has been less than favorable, with their last league victory dating back to March 2015. Despite this, the Lions remain determined to overcome the odds and make a statement.
On the other side, Real Madrid, under the guidance of manager Carlo Ancelotti, is also in pursuit of improvement. The 35-time La Liga champions have set their sights on dethroning Barcelona. The departure of stalwart Karim Benzema marks the end of an era, but the arrival of Jude Bellingham brings fresh hope. Madrid's pre-season assessment was a six out of ten, signifying room for growth.
As the season unfolds, eyes will be on rising stars like Oihan Sancet from Athletic Bilbao, who displayed his prowess with timely goals last term. For Real Madrid, the trio of Rodrygo, Vinícius Júnior, and Joselu hold the key to their attacking strategy. The possibility of acquiring Kylian Mbappé adds an intriguing layer to Madrid's ambitions.
An enticing season lies ahead as both teams strive for excellence. With Athletic Bilbao's hunger for European success and Real Madrid's determination to regain their dominant form, La Liga enthusiasts can anticipate a thrilling competition. Furthermore, Real Madrid's proficiency in set-pieces, demonstrated by their league-high 22 goals from such situations last season, adds an intriguing tactical aspect to their gameplay. The stage is set, and football fans around the world await the kickoff with bated breath.
Athletic Bilbao possible starting lineup:
Simon; De Marcos, Alvarez, Vivian, Lekue; Ruiz de Galarreta, Vesga; N Williams, Sancet, Muniain; I Williams
Real Madrid possible starting lineup:
Lunin; Carvajal, Militao, Rudiger, Alaba; Valverde, Tchouameni, Camavinga; Bellingham; Rodrygo, Vinicius
Prediction
Athletic Bilbao 1-2 Real Madrid
Live stream
The match will be live-streamed on ESPN+ in the United States and would be shown on JK Sports360.