In a recent Leagues Cup match between Inter Miami and FC Dallas, soccer superstar Lionel Messi found himself at the center of a heated discussion among fans after a crafty move during a crucial free kick. The match, which ended with a dramatic victory for Inter Miami in a penalty shootout, saw Messi's late equalizer sending the game to spot kicks.
However, it was a particular moment during the match that caught the attention of viewers worldwide. New footage has surfaced showing Messi subtly adjusting the position of the ball as he prepared to take a free kick. The twist? He did so while the referee's back was turned, engrossed in organizing the defensive wall.
Although Messi's adjustments were slight, the video highlights that he discreetly moved the ball multiple times before delivering his masterful strike, netting his seventh goal in an Inter Miami jersey.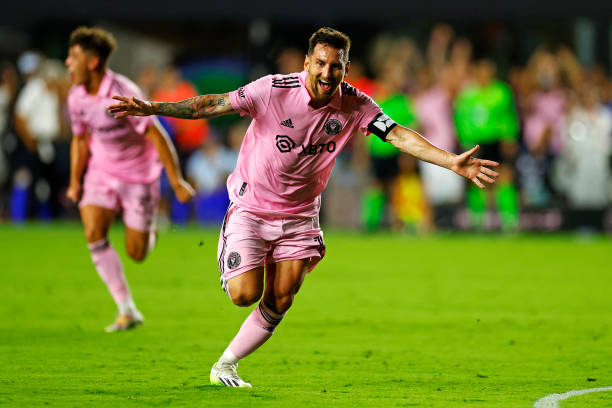 The incident has spurred a spirited debate among fans and pundits alike. Some critics have labeled Messi's actions as cheating, pointing out that he took advantage of the referee's momentary distraction. "Looking for an edge" was the euphemism used by one fan on social media, while another echoed the sentiment, insisting that such actions amount to a violation of the rules.





However, not all fans share this viewpoint. One supporter contended that Messi's maneuver was within the boundaries of gamesmanship, stating, "If you ain't cheating, you ain't trying." Another fan humorously remarked, "The ref never sprayed the foam, Messi just took advantage of the situation lol." They implied that the subtleties of gameplay have been a part of soccer since its inception.
Regardless of the ongoing debate about whether Messi's move can be classified as cheating or gamesmanship, one undeniable fact remains: Messi's skill and ingenuity have propelled Inter Miami into the Leagues Cup Round of 16. As the club advances in the tournament, fans eagerly anticipate Messi's MLS debut, which has been momentarily postponed due to the team's strong showing in the cup competition.