Isco Alarcón is delighted in his first days as a Betis player. The man from Malaga affirms that a very united group has been found: "Very happy, the reception in the dressing room has been very good. I already knew many of them, so everything is very easy and very pleasant".
The midfielder knows Pellegrini well from their time at Málaga, where they played in the Champions League and fell just short of the semifinals: "We are both very happy to be working together again after 11 years. We are living in a very beautiful time and I hope it is repeated at Betis".
Despite the fact that he is already retired, Joaquín's influence at Betis continues to be unquestionable. The already ex-soccer player seems to be on top of the Verdiblancos signings, and with Isco it was no exception… although with the man from Malaga, it was not necessary: ​​"Joaquín called me to convince me, but I was already convinced. Everyone has spoken to me very well about the club, the fans, and the atmosphere in the locker room that I can see through the networks of many colleagues that I follow. It's all been very easy and I can't wait to start".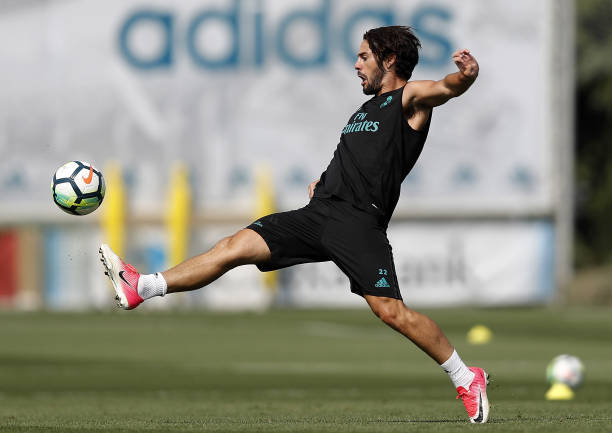 One of the things that Isco wanted was for his incorporation not to be delayed in time so that he could do well in the preseason with the team. The new Verdiblanco player is clear that this will help him to be at the highest level as soon as possible: "It's good that the signing has been closed so soon, so I'm getting into the team's dynamics. I think it's very important. We have two games interesting in Mexico and San Francisco and hopefully, I can get into the field, having minutes, to get up to speed and thus help my teammates".
Isco was without a team after terminating his contract with Sevilla in the winter market. Many months in which the Malaga footballer has dreamed of dressing short again: "I really want to go back. Football is what I'm passionate about, playing, competing… It's where I have the most fun, where I feel like I'm from the truth. To show that I have football, hunger to compete, and keep winning. Hopefully, that's the case".