Simone Biles, a name synonymous with excellence in gymnastics, has not only redefined the sport but has also achieved notable financial success. At just 25 years old, this Olympic gymnast boasts an astonishing net worth of $16 million. Her journey from a challenging childhood to a multi-million-dollar empire is an inspiration to many. Let's dive into how Simone Biles, the golden girl of gymnastics, built her fortune through a combination of endorsements, business ventures, and a lavish lifestyle.
Table of Contents
From foster care to Olympic glory: The remarkable journey of Simone Biles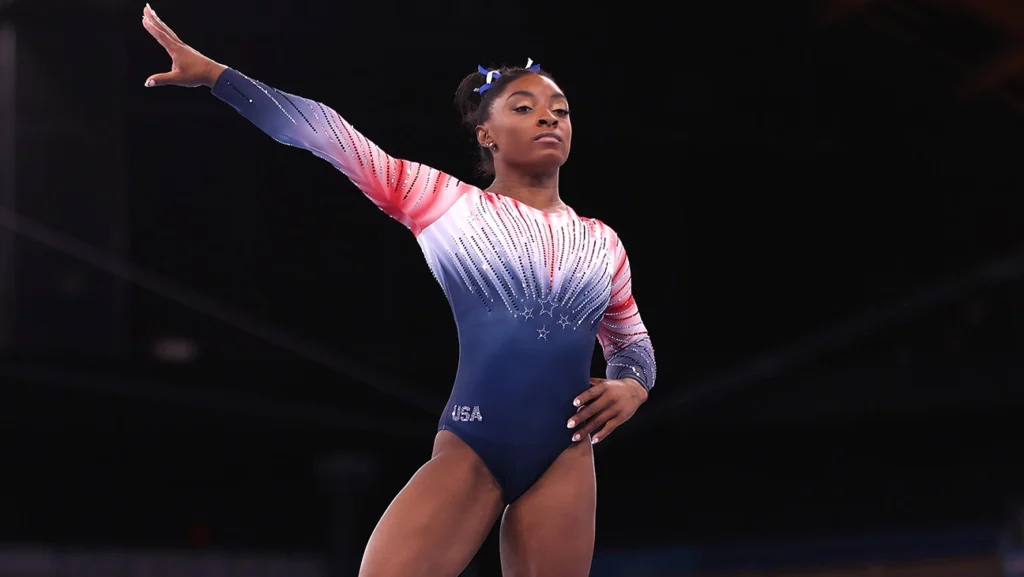 | Full name | Simone Arianne Biles Owens |
| --- | --- |
| Birthdate | March 14, 1997 (26 years old) |
| Native city | Spring, Texas, USA |
| Height | 4 ft 8 in (142 cm) |
| Fiance/Boyfriend | Jonathan Owens |
| Net Worth 2023 | $16 Million |
A Difficult Start to an Amazing Rise
Simone Biles was born on March 14, 1997, in Columbus, Ohio, to a mother who struggled with addiction. After being placed in foster care and subsequently adopted by her maternal grandparents at age five, Biles found her passion for gymnastics during a school trip. This passion would prove to be the catalyst for her extraordinary journey.
Excellence in Gymnastics: A Step to Success
Biles' rise in the world of gymnastics was meteoric. She began training at a local gym in Spring, Texas, and quickly advanced to elite-level competitions. At age 14, she competed in the 2011 American Classic, where she placed third. Her determination and skill led her to win multiple titles, including the USA Gymnastics National Championships and a historic performance at the 2016 Olympic Games, where she won four gold medals and one bronze.
Brand Sponsorships: A Key Pillar of Simone's Wealth
While Biles' success in gymnastics contributed to her income, it was her strategic partnerships that catapulted her fortune into the millions. Throughout her career, she forged lucrative relationships with big brands like Nike, Gap, Uber Eats, Subway, Hershey, and Visa. Biles' power and influence have translated into massive sponsorship income, reportedly reaching a staggering $5 million a year. These collaborations have not only contributed to her wealth but have also cemented her status as a role model and trendsetter.
Business Ventures and Various Sources of Income
Simone Biles is not limited to simply being a brand ambassador. She has demonstrated her business prowess by launching her own line of leotards and a collection of gymnastics equipment in collaboration with Spieth America. Additionally, Biles co-founded an organization called Cerebral, which focuses on promoting positive mental health through online therapy. Her endeavors extend beyond sports, showing her commitment to holistic well-being and empowerment.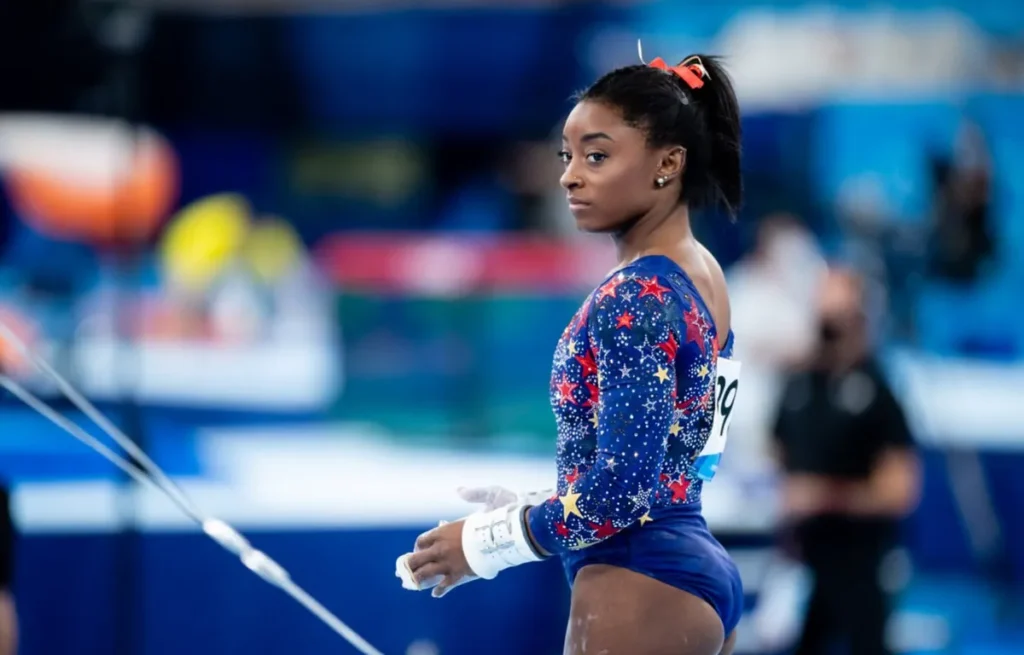 Luxurious Lifestyle: Living the Dream
Biles' success has allowed her to embrace a luxurious lifestyle, which she proudly shares with her millions of followers on Instagram. The gymnast frequently indulges in lavish vacations, fancy dinners, and designer clothes. She also maintains a collection of luxury cars and resides in a stunning $2 million mansion in Texas. Beyond material possessions, Biles' journey has been a testament to her resilience and determination.
Overcoming Financial Fears: Building a Secure Future
While Biles is enjoying the fruits of her labor, she remains conscious of her financial security. He has acknowledged his fear of running out of money and has sought guidance from financial consultants to make informed decisions. This proactive approach to his finances ensures that his hard-earned wealth is managed wisely and responsibly.
A Legacy Beyond Gymnastics
Simone Biles' journey is an embodiment of triumph over adversity. Her notable success not only highlights her unparalleled talent as a gymnast but also showcases her business acumen and philanthropic efforts. Through her entrepreneurship and advocacy, she has become a beacon of inspiration for foster children and people who pursue their dreams against all odds.
What is Simone Biles' net worth?
As of June 2023, Simone Biles' net worth is estimated to be over $16 million. This impressive fortune has been accumulated through her achievements in gymnastics, brand endorsements, business ventures, and other endeavors.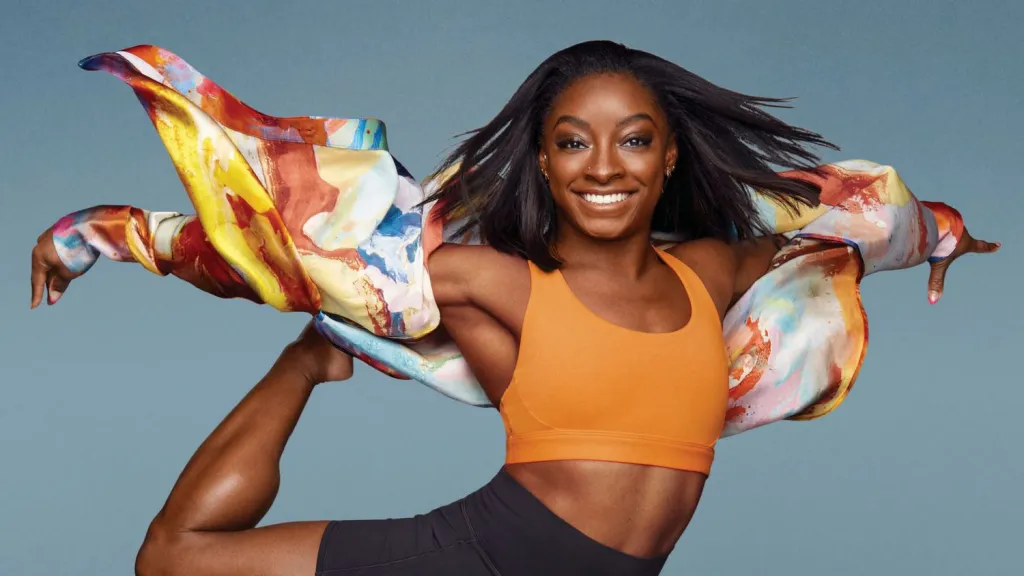 Why is Simone Biles so famous?
Simone Biles has achieved fame and recognition for several key reasons:
Exceptional Gymnastics Talent: Biles is widely considered one of the greatest gymnasts in history. Her incredible skills, mastery of difficult routines, and unparalleled athleticism set her apart from her colleagues. Her ability to perform complex, gravity-defying movements has garnered immense admiration and attention from fans, fellow athletes, and experts alike.
Historic Achievements: Biles' history of medals and championships is unprecedented. She has earned multiple Olympic gold medals, World Championship titles, and national championships, earning her the distinction of being the most decorated gymnast in history.
Proficiency in Multiple Gymnastics Disciplines: Biles excels in a variety of gymnastics disciplines, including floor exercises, vault, balance beam, and uneven bars. His versatility and constant excellence in various events make him an impressive figure in the world of gymnastics.
Role Model and Inspiration: Biles' journey from a challenging upbringing to becoming a global icon is a story of perseverance and resilience. His determination, dedication, and success serve as a source of inspiration to aspiring athletes and individuals facing obstacles in their own lives.
Innovative Skills: Biles is known for introducing new and innovative skills to the world of gymnastics. Her innovations, such as the "Biles" jump and other signature moves, have not only contributed to her success but have also pushed the boundaries of the sport itself.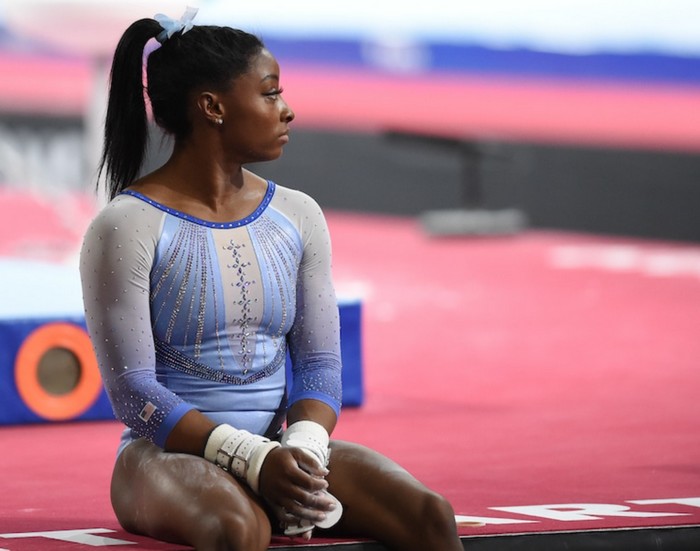 See also: Best Sports for Women
What is Simone Biles doing in 2023?
In 2023, Simone Biles has officially returned to competitive gymnastics. After a two-year break following the 2021 Tokyo Olympics, the 26-year-old made her comeback at the US Classic held in a Chicago suburb. Her return to competition was marked by a victory, highlighting her enduring prowess in the sport.
What is Simone Biles's height?
Simone Biles' height is 4 feet 8 inches (142 cm).
Who is Simone Biles' husband?
Simone Biles' husband is Jonathan Owens, an American football strong safety for the Green Bay Packers of the National Football League (NFL).
What religion does Simone Biles practice?
Simone Biles and her family follow the Catholic religion.
Why isn't Simone Biles doing gymnastics?
Simone Biles temporarily stopped participating in gymnastics due to experiencing a phenomenon known as " twists ." This term refers to a mental block that affects gymnasts, causing them to lose their spatial awareness while performing complex maneuvers in the air. As a result, Biles withdrew from the women's team final at the 2021 Tokyo Olympics in August 2021. Her return to competition in 2023 marks her comeback after taking time to address and overcome this challenge.
Is Simone Biles the richest gymnast?
Yes, Simone Biles is often considered the richest gymnast in the world. Her considerable net worth surpasses that of other renowned gymnasts from various countries, including American gymnast Shawn Johnson, whose net worth is estimated at $9 million. Despite her financial success, Biles has revealed that she maintains a frugal approach to her finances. Her notable earnings have positioned her not only as a sporting icon but also as a leading figure in terms of financial achievements within the world of gymnastics.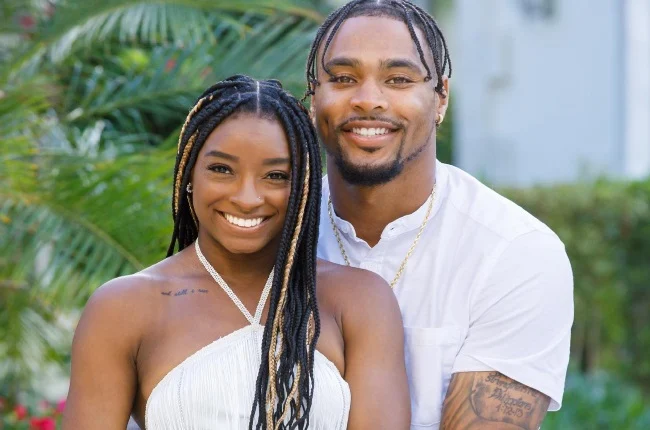 Conclusion
Simone Biles' rise from foster care to gymnastics fame and financial prosperity is a testament to her unwavering determination and steadfast spirit. With a fortune of $16 million, she has transcended the boundaries of the sport and emerged as a multi-faceted powerhouse. Biles' journey teaches us that success is not only measured in medals but also in the positive impact one can create in the world. Her story reminds us that with talent, resilience, and a strong sense of purpose, we can overcome any obstacle and achieve greatness.