Manchester United's Harry Maguire is set to make a £30 million move to West Ham, a decision that seems to benefit all parties involved. The transfer deal, agreed upon in principle, could mark the end of Maguire's four-year stint at Old Trafford.
Maguire's tenure at Manchester United has been marred by highs and lows, with the player once holding the coveted captaincy but recently finding himself relegated to the sidelines. His struggles reached a tipping point during a recent match in Nevada, where he faced criticism from his own teammates and fans after a costly mistake against Borussia Dortmund.
The Aviva Stadium in Dublin bore witness to Maguire's ups and downs as well, as he was jeered by some sections of the crowd following an error that led to a goal for Athletic Bilbao. Despite contributing to an equalizer, Maguire's perceived shortcomings have made him a scapegoat.
At 30 years old, Maguire is eager for consistent first-team action, having only started eight Premier League matches last season. With the looming Euro 2024 tournament, maintaining his place in the England squad is crucial, and Maguire sees the move to West Ham as a potential solution.
Under the guidance of West Ham's manager David Moyes, Maguire envisions a return to form. Moyes is known for his defensive strategies, which align well with Maguire's strengths. Additionally, there's the enticing prospect of reclaiming the captain's armband, a role that could rejuvenate Maguire's confidence.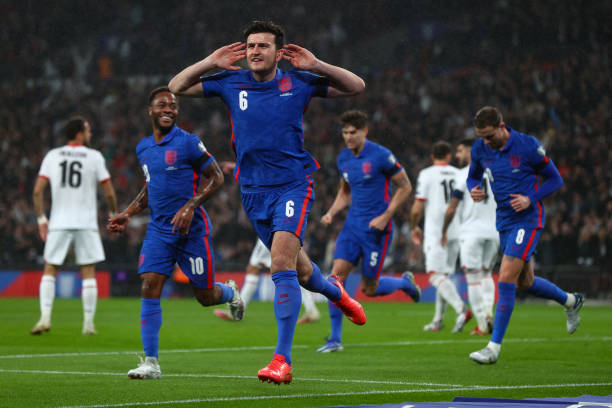 However, challenges remain. Uncertainty surrounds Moyes's future at West Ham, and Maguire is cautious about his playing time under a potential new manager. Negotiating personal terms is another hurdle, as West Ham may struggle to match Maguire's current wages.
While the move is not without its complications, Manchester United seems ready to pave the way for Maguire's departure. The club is already exploring replacement options, and a fresh start for both Maguire and United appears promising. Despite recent struggles, Maguire's defensive prowess has not diminished, making him a sought-after asset.
As the transfer saga unfolds, eyes will be on Maguire's journey to West Ham. Will he rediscover his form and establish himself as a stalwart in Moyes's squad? Only time will tell, but for now, all parties seem poised to benefit from this potentially transformative move.