Cristiano Ronaldo transfermarkt: Cristiano Ronaldo is worth millions on the football market, although he has dropped a lot, taking into account other years in his Portuguese career.
Cristiano Ronaldo dos Santos Aveiro is a Portuguese professional footballer who plays as a striker for Premier League club Manchester United and is the captain of the Portugal national team. Often considered the best player in the world and widely recognized as one of the greatest players of all time, Ronaldo has won five Ballon d'Or awards and four European Golden Boots, the most by a European player.
He has won 32 trophies in his career, including seven league titles, five UEFA Champions Leagues, one UEFA European Championship and one UEFA Nations League. Ronaldo holds the records for most goals (134) and assists (42) in the Champions League, most goals in the European Championship (14), and most international goals by a male player (111). He is one of the few registered players who has played more than 1,100 matches in his professional career and has scored more than 780 official goals for club and country.
Table of Contents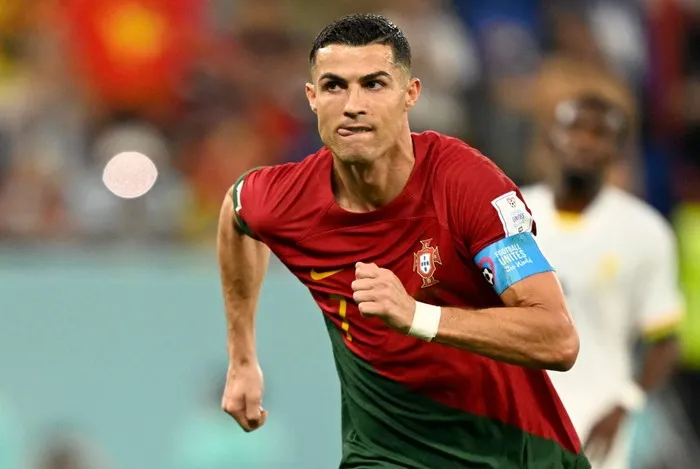 Cristiano Ronaldo Profile
| Name: | Cristiano Ronaldo |
| --- | --- |
| Birthdate: | February 5, 1985 |
| Place of birth: | Funchal, Portugal |
| Height: | 1.87m |
| Nationality: | Portugal |
| Position: | Forward – Left Winger |
| Preferred foot: | Ambidextrous |
| Player representative: | Gestifute |
| Sports sponsor: | Nike |
Cristiano Ronaldo is one of the best soccer players in the world, but taking into account that he now plays in the Saudi league and his competitive level is not the same as before, the Transfermarkt site establishes that his current value is 15 million euros.
This specialized website explains that "at 38 years old, the Portuguese sees his market value decrease" and also ensures that the current value "is the lowest since Transfermarkt grants monetary values ​​to footballers."
Ronaldo made his professional football debut in 2002 with Sporting Clube de Portugal, while the following year he was signed by Manchester United, and by 2003 he was worth just over $18 million. Over the years, the numbers continued to increase, going through 25, 34, 55, and 60 million.
The striker's highest value was $120 million. He was reached in 2014, the year in which he was part of Real Madrid, a team with which he played 438 games and scored a total of 450 goals.
The reason why Cristiano Ronaldo left European football was surely related to an economic issue (since he signed a contract with Al-Nassr for two years and 215 million dollars a year in salary). However, several more competitive teams sought him out because he continues to maintain a high level on the field of play.
Cristiano Ronaldo Transfer History
| Transfer date | From/To | Price |
| --- | --- | --- |
| January 1, 2023 | Unknown / Al-Nassr | |
| November 22, 2022 | Man Utd / Unknown | |
| August 31, 2021 | Juventus/Man Utd | €17M |
| July 10, 2018 | Real Madrid / Juventus | €117M |
| July 1, 2009 | Man Utd / Real Madrid | €94M |
| August 12, 2003 | Sporting CP / Man Utd | €19M |
| July 1, 1997 | National / Sporting CP | |
| July 1, 1995 | Andorinha Yth. / National | Free |
| Total transfer fees (known) for Cristiano Ronaldo: | €247M |
How much does Cristiano Ronaldo earn in his football career?
Cristiano Ronaldo Net Worth
Cristiano Ronaldo is a Portuguese professional footballer who has a net worth of £910 million.
Cristiano Ronaldo market value
Cristiano Ronaldo's current market value is £20 million. He is ranked number 384 among all players in the world.
Cristiano Ronaldo salary summary
Cristiano Ronaldo signed a contract with Manchester United that brings him an impressive salary of £26,520,000.00 per year.