In a much-awaited development, Chelsea Football Club has been handed a significant injury boost as defender Benoit Badiashile signals his return to fitness after a prolonged absence. Badiashile, who has been sidelined due to injury for the past three months, is gearing up to rejoin the squad in the upcoming weeks, just in time for a crucial clash against Liverpool.
Since his arrival from Monaco for a noteworthy £35 million in January, Badiashile quickly cemented his place in the team, making a notable impact by starting ten out of 18 available matches. However, the Blues felt his absence acutely towards the end of the season, suffering three defeats in matches where he was unable to participate.
The statistics underline his importance to the team's performance – Chelsea lost just one out of the eleven games he featured in, marking a standout achievement in an otherwise challenging campaign, which saw them endure their most trying season in over two decades. The defensive solidity he brought to the side was evident, as the team stumbled to defeat in eight out of ten matches where he was absent.
A ray of hope now shines on Stamford Bridge as Badiashile's recovery progresses positively. The defender took to Twitter to share his progress, posting two images of himself at the club's Cobham training ground, one even showcasing him outdoors on the training field with a ball at his feet – a clear testament to his advancing fitness.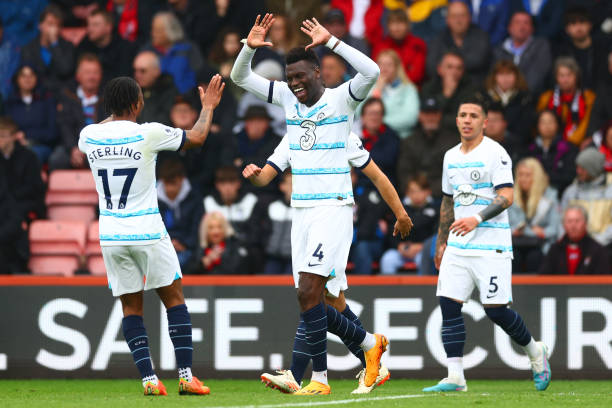 Although both Badiashile and his fellow French compatriot are currently relegated to the sidelines, unable to influence the early weeks of the campaign, Badiashile has set his sights on returning to action before the end of September. Speculation is rife that he might even make a comeback in the anticipated home fixture against Luton on August 25, offering a potential reinforcement to Chelsea's defensive lineup.
As the club and fans eagerly await Badiashile's return, the question of which rising stars to promote or send out on loan remains. Have your say by swiping on the options provided – a choice that could impact Chelsea's future campaign strategies.