Brighton and Hove Albion's CEO, Paul Barber, has shed light on the ongoing transfer saga involving Ecuadorian midfielder Moises Caicedo, who has been the subject of persistent transfer rumors linking him with a switch to Premier League giants Chelsea. The developments surrounding Caicedo's potential move have intrigued football enthusiasts and experts alike.
According to recent reports, Caicedo has reportedly reached a personal agreement with Chelsea, fueling speculation about his imminent transfer to Stamford Bridge. Despite Brighton's decision to omit the young midfielder from their squad for the match against Rayo Vallecano due to a minor hamstring injury, transfer aficionado Fabrizio Romano suggested that the absence might signify Caicedo's desire to leave the club.
In an interview with Sky Sports, via Football Daily, Barber acknowledged the exceptional talent of the 21-year-old midfielder, branding him as one of the finest young midfield players in the world and specifically in Europe. The CEO also expressed Brighton's appreciation for working with Caicedo and their desire to maintain their relationship with the promising player.
However, Barber recognized the inherent challenges associated with a player of Caicedo's caliber and age, acknowledging the impact of transfer speculation on the player's mindset. Despite the interest from other clubs, Barber emphasized that Caicedo is presently a Brighton player and is expected to remain dedicated and focused as he prepares for the upcoming season.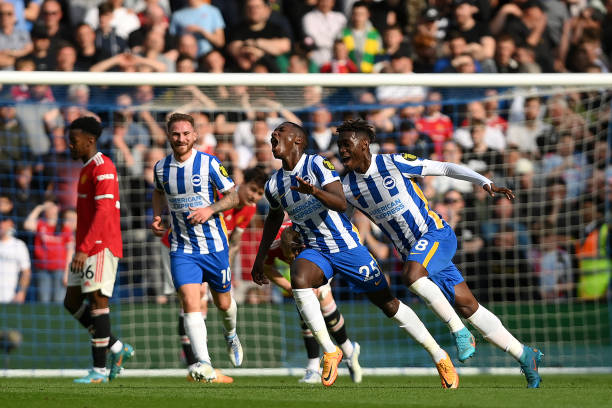 Barber's comments come at a time when fans and pundits eagerly anticipate Caicedo's participation in Brighton's upcoming matches, including the clash against Luton. The CEO addressed concerns about Caicedo's fitness, noting a recent hamstring strain that led to his absence from a friendly match. Barber assured that the situation is being managed with a view to his potential involvement in future fixtures.
As the transfer window unfolds, Brighton faces the challenge of maintaining their valuable asset amid interest from Chelsea. While Barber expressed optimism about retaining Caicedo's services, he acknowledged the unpredictable nature of the transfer market. Football enthusiasts will undoubtedly be keeping a close watch on how this transfer saga unfolds in the coming weeks.
In the end, Barber's statements offer a glimpse into the delicate balance of managing player expectations, contractual obligations, and transfer dynamics in the modern football landscape.