Barcelona is actively working against the ticking clock to secure the signing of Manchester City's prized gem, Bernardo Silva. This ambitious move comes in the wake of Barcelona's widely publicized financial struggles. Despite the hurdles, the Catalan giants are determined to bring Silva to Camp Nou this summer, setting the stage for a potentially dramatic transfer showdown.
Manchester City, however, is far from keen on parting ways with the Portuguese international, particularly after the departure of Riyad Mahrez to Saudi Arabia. The loss of Mahrez has only amplified the club's desire to retain Silva's talent. Despite the Cityzens' reluctance, reports from MD suggest that Barcelona is relentlessly pursuing a deal with unwavering fervor.
Navigating the intricacies of this transfer saga won't be a walk in the park. Barcelona is fully aware that prying Silva from Manchester City's grasp will be an uphill battle, one that they are prepared to wage with conviction. Recent player movements, including Franck Kessie's switch to Al Ahli and Ousmane Dembele's imminent move to Paris Saint-Germain, have freed up some funds for Barcelona. However, experts remain skeptical that these financial gains will be sufficient to clinch the coveted deal.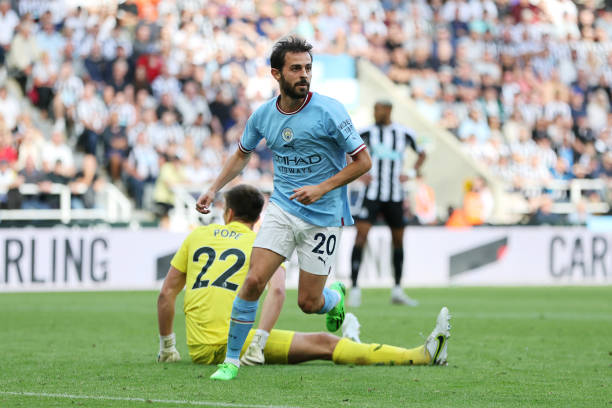 Amidst the negotiations, Bernardo Silva's desires also come into play. The Portuguese midfielder has expressed his interest in donning the famous Blaugrana jersey. On the other hand, Manchester City is actively exploring the possibility of extending Silva's contract, further complicating the negotiations. As the transfer drama unfolds, the balance of power between these football giants remains uncertain.
While the odds seem stacked against Barcelona in their pursuit of Bernardo Silva, the departure of Dembele to Paris Saint-Germain might just tip the scales in their favor. The La Liga champions are poised to capitalize on this opportunity, channeling their efforts into making this audacious move a reality. As the transfer window narrows, football enthusiasts worldwide wait with bated breath to witness whether Barcelona can pull off this daring coup or if Manchester City will stand firm and retain their prized superstar.