In a significant move that has sent ripples through the football world, Barcelona has officially announced the departure of midfielder Franck Kessie to Saudi Arabian club Al Ahli. The reigning La Liga champions confirmed the €12.5 million deal, marking the end of Kessie's just over 12-month tenure with the club.
Kessie, who arrived at Barcelona from AC Milan on a free transfer last summer, quickly established himself as a pivotal figure within the team. Despite a somewhat sluggish start, he steadily grew into his role and notably stepped up during the absences of key players Frenkie De Jong and Pedri, both of whom faced injuries during the previous season.
However, a combination of factors, including the recent acquisition of Ilkay Gundogan and Barcelona's ongoing financial concerns, led to the decision to part ways with Kessie. The transfer to Al Ahli provides the club with a much-needed influx of funds, amounting to €12.5 million, which they intend to channel toward securing new signings, notably Gundogan.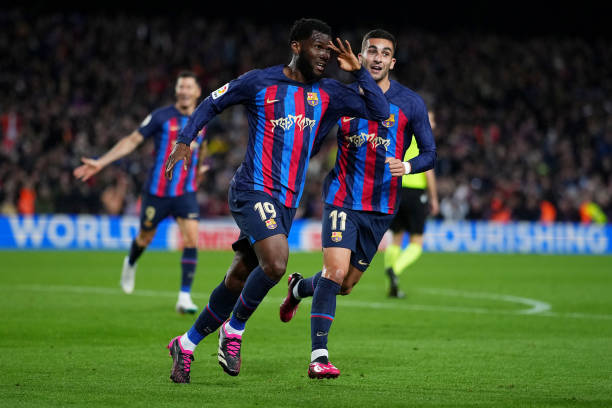 The timing of this transfer is noteworthy, as it coincides with the imminent start of the new La Liga season, set to kick off in just two days. Barcelona aims to swiftly integrate its new acquisitions, ensuring they are match-ready for the upcoming challenges.
Franck Kessie's departure is not the sole one expected from Barcelona in the coming days, as reports indicate that Ousmane Dembele's move to Paris Saint-Germain is also on the verge of being finalized. As the football landscape undergoes these dynamic shifts, fans and experts alike eagerly anticipate the unfolding of further developments in the world of football transfers.