Santos Football Club has a knack for producing extraordinary talent, and Angelo Gabriel is the latest name to grace their hall of fame. Aged just 16 years and 105 days, Gabriel etched his name into history by becoming the youngest scorer ever in the Copa Libertadores, breaking a record that had stood for 59 years. This achievement highlights his immense potential and has caught the attention of football giants around the world.
Born in Brasilia in December 2004, Angelo Gabriel's journey from the streets of Samambaia to the Santos Academy is nothing short of remarkable. Despite his humble beginnings, his innate dribbling skills and remarkable speed set him apart from a young age. He quickly climbed through the ranks, making his debut in the Brazilian league at an astonishing 15 years and 308 days, surpassing even the legendary Pelé in terms of debutant age.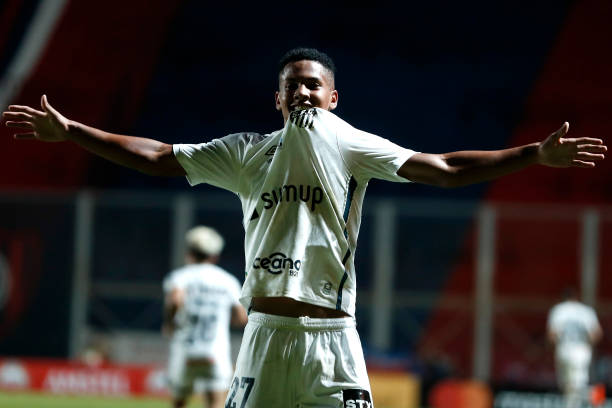 Gabriel's style of play has drawn comparisons to Neymar, with his agility, dribbling prowess, and ability to change direction reminiscent of the Brazilian superstar. Santos' former coach, Ariel Holan, recognized Gabriel's immense potential and predicted a bright future for him, both at Santos and on the global stage.
The young prodigy's performances did not go unnoticed, as European powerhouses Real Madrid, Liverpool, and Chelsea expressed interest in securing his services. Ultimately, it was Chelsea that won the race, acquiring Gabriel's talents for a reported 15 million euros. Despite his relatively modest goal tally of 5 in 129 appearances, his early debut and exceptional qualities have convinced Chelsea of his promising trajectory.
Angelo Gabriel's story is one of perseverance and dedication, a tale that exemplifies the rich tradition of talent development at Santos FC. As he embarks on this new chapter with Chelsea, football enthusiasts and pundits alike eagerly anticipate the rise of this young star, who has already carved his name in football history and promises to shine ever brighter on the global stage.